Modbus
Modbus Overview
The Modbus module. The robot serves as Modbus master. This menu is used to connect Modbus slave.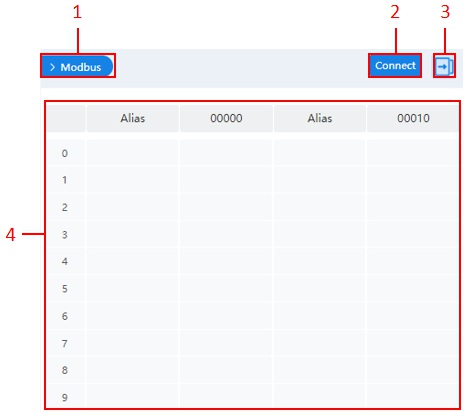 No.
Description
1
Click to hide the panel, and click Modbus on the right toolbar to restore it.
2
Click to connect Modbus slave. See

Connecting to the Modbus Slave

for details.
3
Click to fold the control panel, and click again to unfold the panel.
4
Display register information of connected slaves.
Connecting to Modbus Slave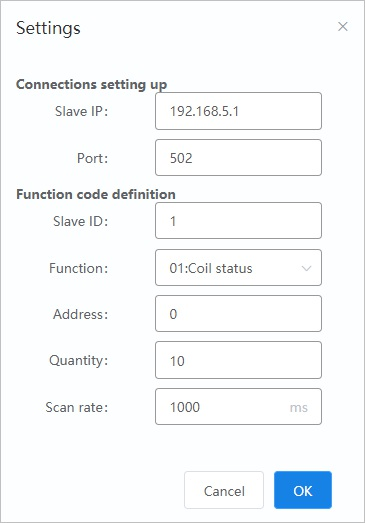 Slave IP: IP address of Modbus device.
Port: Port number of Modbus communication.
Slave ID: Slave device ID.
Function: Select the function type of the slave device.
Address/Quantity: Address and number of registers.
Scanning rate: Time interval of scanning the slave station by the robot arm.