EndEffector
This settings menu allows for the installation of end effector plugins. DobotSCStudio provides certain plugins stored on the <installation directory>/DobotSCStudio/endPackage path. You can select a plugin to install based on site requirements.
We will take the plugin to control the DH-Robotics end effectors as an example:
Click Install on the EndEffector page, select

DH.zip

, then click Open to install the DH plugin.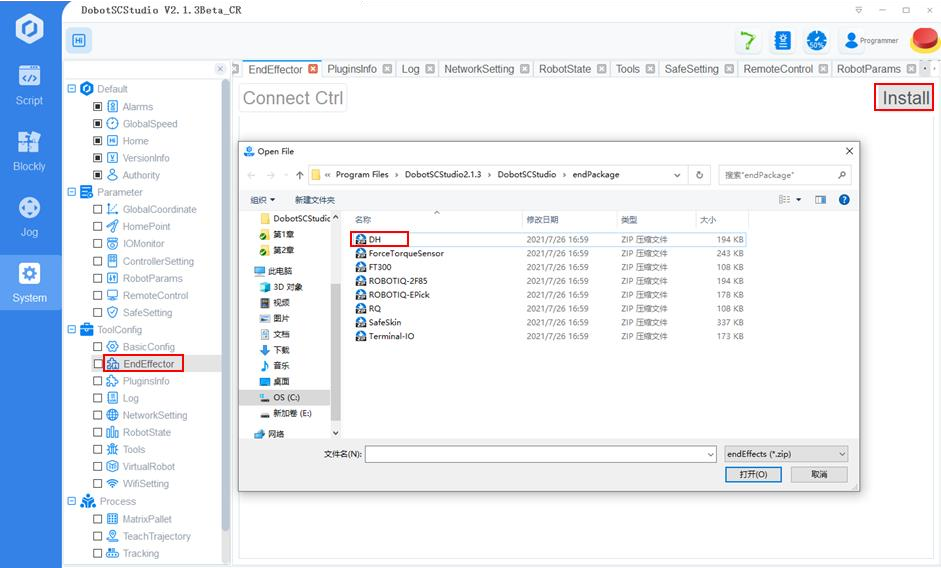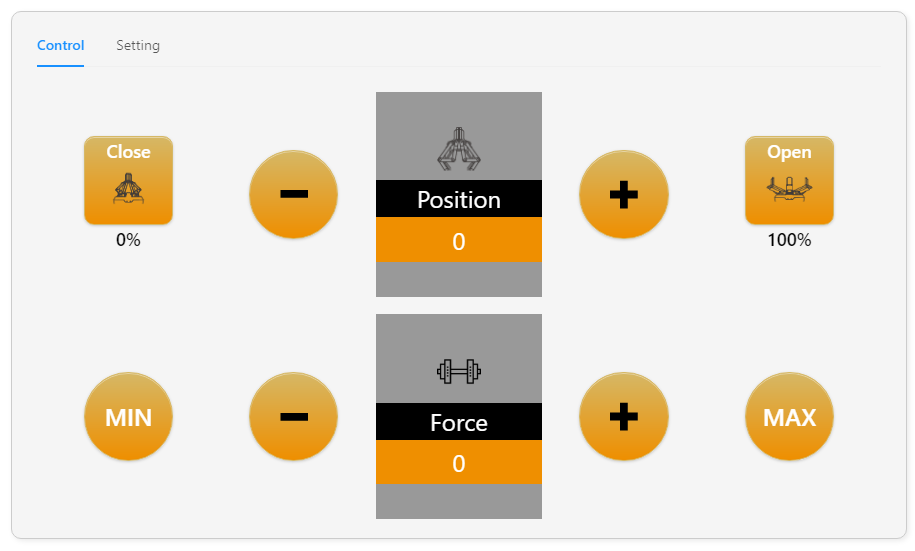 Set Baud to 115200 and click Init on the Setting page.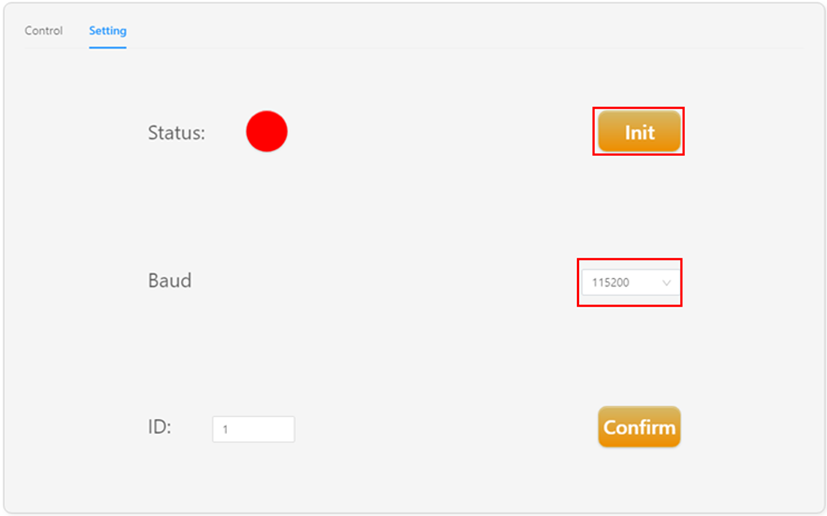 Set the gripper opening and closing position and force on the Control page.